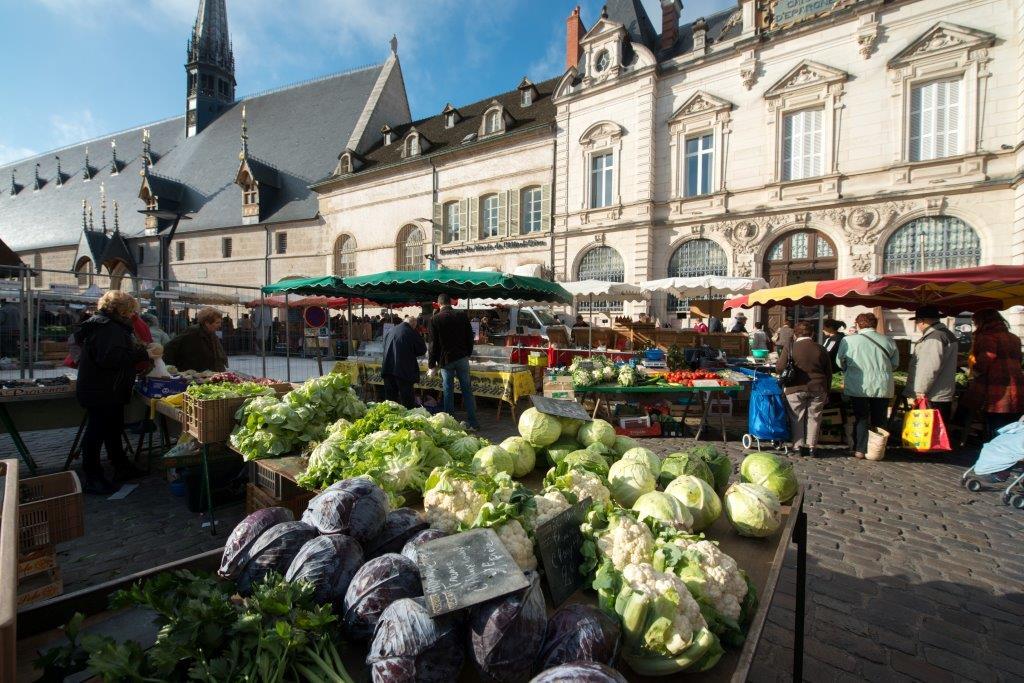 BEAUNE - LE MARCHE
at Beaune
From the early morning until about 1 pm it is the rich and colourful meeting point of the "Beaunois". Here you will find everything your gourmet-heart desires : fresh fruit and vegetables, meat from the butchers' stalls in the indoor market, fish and cheese, spices and the appetising smells from the rotisseries on Place Fleury.

Organic and local produce is available also, of course, from the farms close-by.

During the summer months take a detour to Place Carnot where the bric-à-brac market provides a little touch of nostalgia.