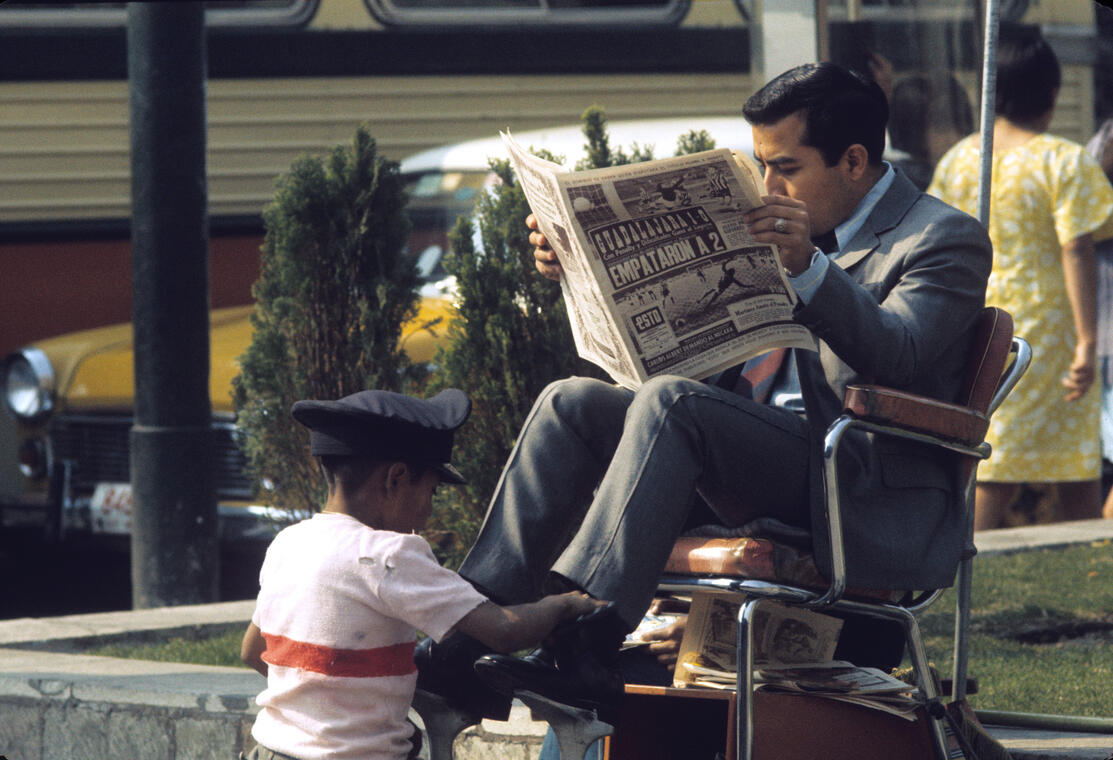 Viva Mexico ! Exposition photographique.
Exhibition
in Montagny-lès-Beaune
Maurice Durville
[Cormatin 1921 - Paris 1975]
The exhibition Viva Mexico! presents his photographs taken in Mexico at the end of 1970. Far from the picturesque tourist clichés, the photographer captures the atmosphere of the streets teeming with life, observing the craftsmen and the vestiges of an era before the colonial conquest.
From

April 1, 2022




until

May 31, 2022
Monday

9:30 AM - 12:30 PM

2:00 PM - 6:00 PM

Tuesday

9:30 AM - 12:30 PM

2:00 PM - 6:00 PM

Wednesday

9:30 AM - 12:30 PM

2:00 PM - 6:00 PM

Thursday

9:30 AM - 12:30 PM

2:00 PM - 6:00 PM

Friday

9:30 AM - 12:30 PM

2:00 PM - 6:00 PM

Saturday

9:30 AM - 12:30 PM

2:00 PM - 6:00 PM

Sunday

9:30 AM - 12:30 PM

2:00 PM - 6:00 PM