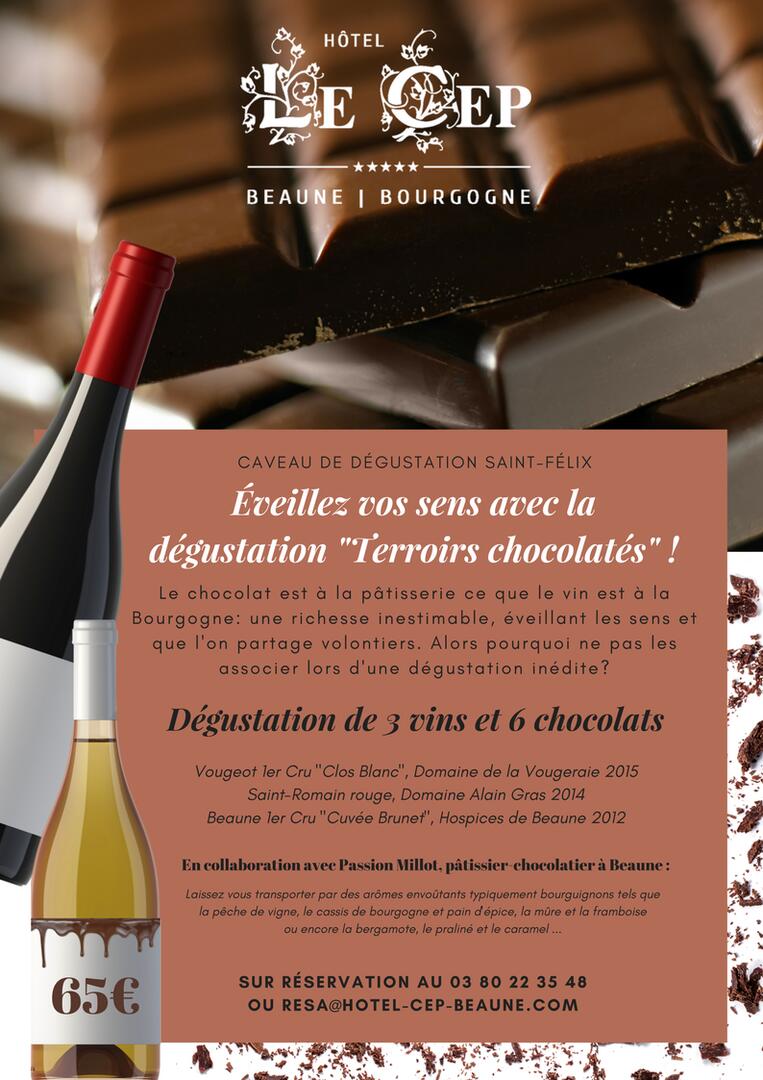 Hôtel Le Cep : Terroirs Chocolatés
Chocolate is to pastry-making what wine is to Burgundy: an inestimable richness, awakening the senses which we gladly share. So why not combine them during an original type of tasting?
This gift set includes:
- A tasting of 3 wines and 6 chocolates
- Vougeot 1er Cru "Clos Blanc", Domaine de la Vougeraie 2015
- -Saint-Romaine red, Domaine Alain Gras 2014
Beaune 1er Cru "Cuvée Brunet", Hospices de Beaune 2012
In collaboration with Passion Millot, pastry chef-chocolate maker in Beaune.