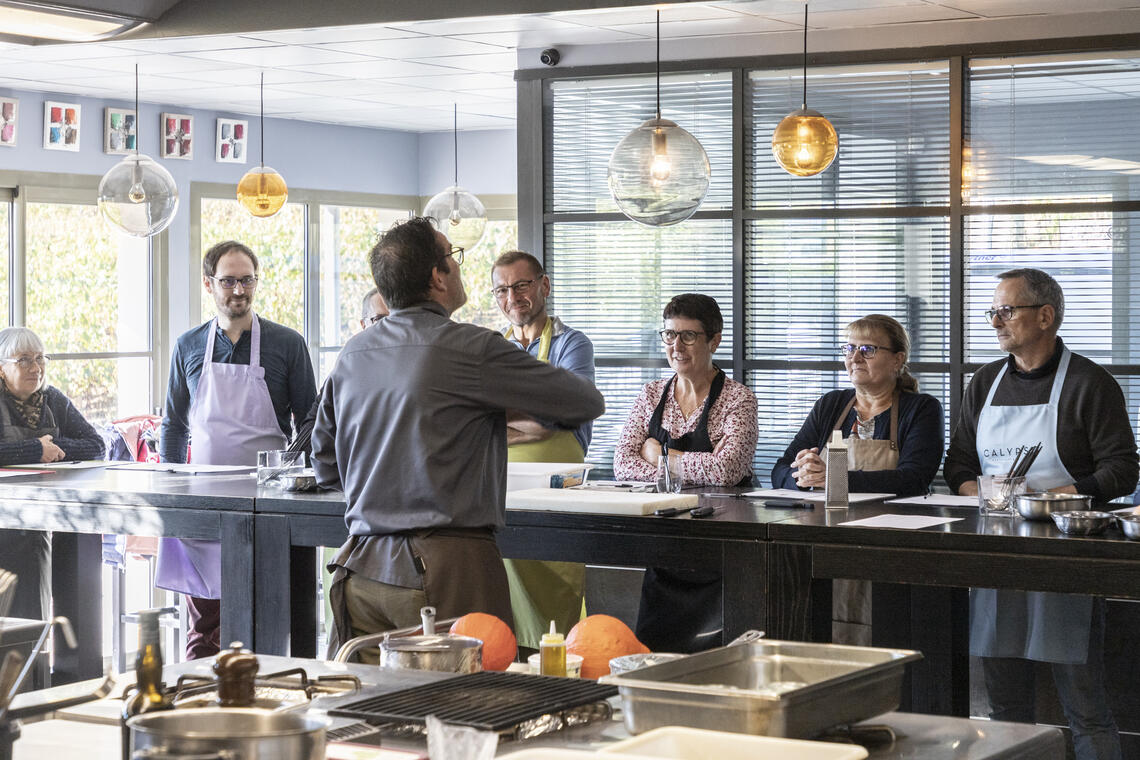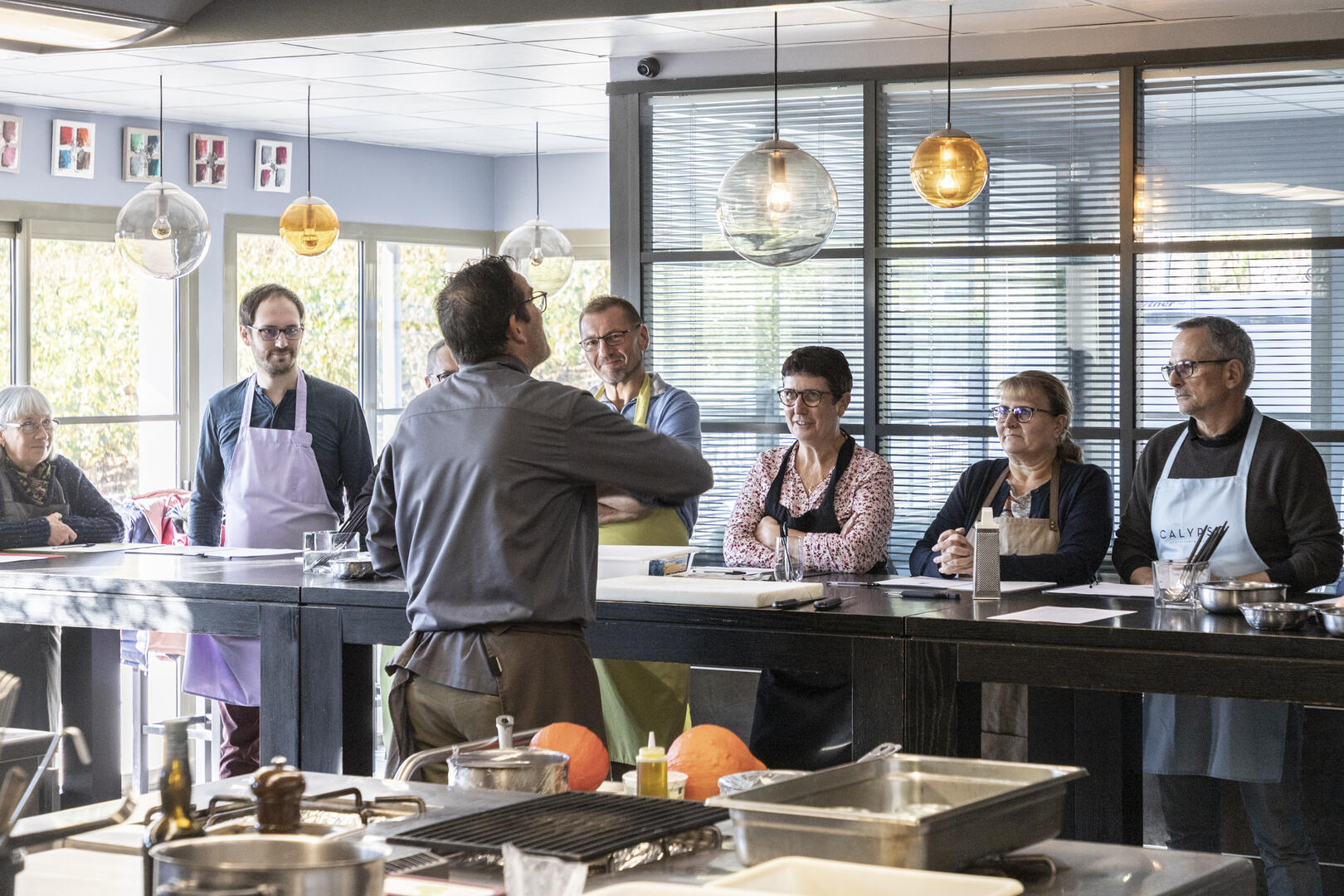 Le Cours par Le Charlemagne
Cultural activities,
gastronomy,
Lessons
in Pernand-Vergelesses
Le Charlemagne offers lecture courses every Saturday morning at 10.00 am for 1 hour 30. On the menu: 1000 tips and tricks! Gastronomic first and foremost, with our chef Laurent Peugeot preparing two recipes based on the week's thematic product. Our pastry chef will create for you the sweet taste of sugar... Wine next, as each week, a Burgundy wine maker joins students around the table for a tasting of wines by the glass to match the dishes prepared! Ready. Steady. Cook!