Nolay, le nez en l'air
Places to visit
at Nolay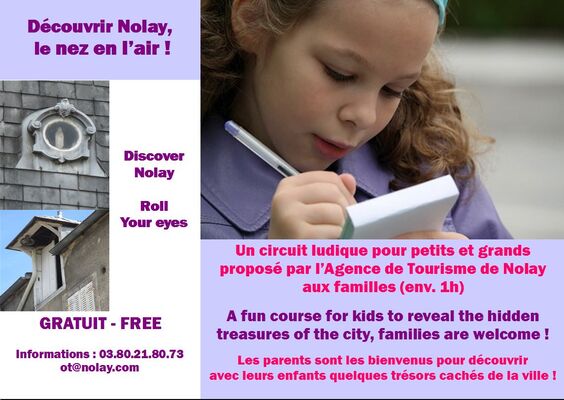 A fun circuit for young and old alike, families are welcome to discover some hidden treasures of the town (about 1 hour).
A questionnaire "Nolay with your eyes peeled" helps you find where the photos were taken and answer questions. Bring your booklet back to the Nolay office and there's a little surprise in store for children!
There is no review about Nolay, Le Nez En L'air !