Château de Corabœuf: a perfect example of feudal military architecture
The oldest buildings date from the 13th and 14th centuries. The most remarkable feature is the keep. It's a large square tower, 10 meters on each side, with 4 turrets. The keep's firm structure, the size of its materials and the thickness of its walls make it a perfect representative of what was called, in the Middle Ages, a Maison Forte.
The other buildings are also very beautiful, and above all in a very good state of external preservation. Two curiosities, a fortified barn and the "Hunter's Tower", complete this ensemble classified as a Private Historic Monument.
Château de Corabœuf: eight centuries of history
The fortified house, enclosed in a ring of ramparts surrounded by ditches, would resist the assaults of the écorcheurs, bands of demobilized soldiers who terrorized the countryside in the final years of the Hundred Years' War.
A little later, Louis XI gave the order to dismantle the fortress, but this was not followed up.
Even when, in 1576, the Huguenot army of Casimir Duc des Deux Ponts set fire to the Château, the most important part of the fortress remained standing.
At the origin of the château's construction, the de Corabœuf family, would retain the land whose name it bears until the early 15th century,
The fiefdom then passed to the de Salins family (founder of the Hospices de Beaune), then successively to the d'Esdouard family and the de Spada family until the 18th century.
It then became the property of the Richard d'Ivry family, until the death of the last Marquis of the lineage, grandfather of the current owners, the Lauriston-Boubers.
Visit to Château de Corabœuf
The Château is located in Val-Mont (close to Ivry-en-Montagne and Jours-en-Vaux), not far from Beaune and Nolay.
Corabœuf is open to the public free of charge all year round. But only the exterior of the Château is open to visitors.
Aside from the Château itself, you can stroll through the park at the back of which hides a small 18th-century pavilion. An arboretum has also been planted along the park, allowing you to admire different species.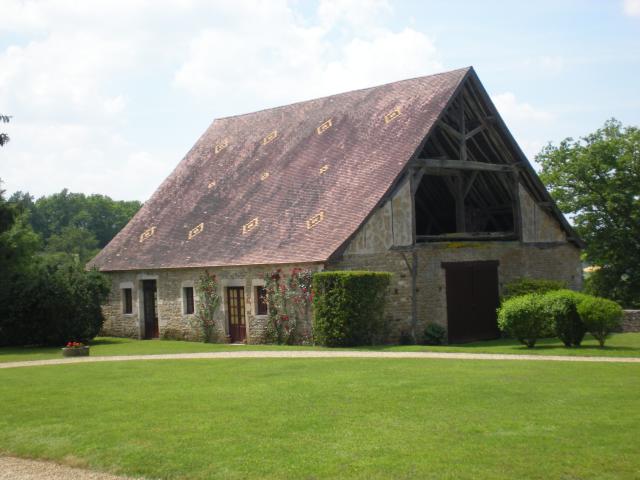 Come and discover Château de Coraboeuf
Practical information
Address
Coraboeuf, Val-Mont
Opening hours
Monday

09:00 - 18:00

Tuesday

09:00 - 18:00

Wednesday

09:00 - 18:00

Thursday

09:00 - 18:00

Friday

09:00 - 18:00

Saturday

09:00 - 18:00

Sunday

09:00 - 18:00
In search of
the best aromas